---
man7.org Training
(Linux and UNIX programming courses taught by Michael Kerrisk)
Courses
Linux/UNIX system programming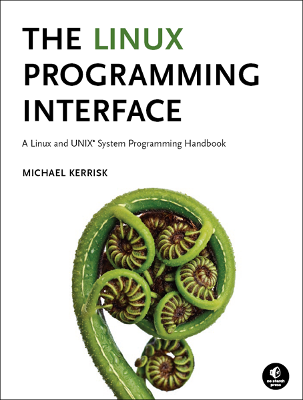 The Linux/UNIX system programming course is available in both "standard" and tailored forms, and covers a large subset of the topics in The Linux Programming Interface.
"Standard" courses are normally five days long, and include extensive practical programming sessions. The content may vary a little, according to specific topic requests and time constraints, but in broad terms will cover the following topics:
Low-level file I/O
Processes
Files, directories, links, and filesystems
Signals and timers
Creating processes and executing programs
POSIX threads
Interprocess communication (pipes, FIFOs, message queues, semaphores, shared memory)
Network programming (sockets) and server design
Privileged programs (set-UID, set-GID) and secure programming; daemons
Alternative I/O models (

poll()

,

select()

, signal-driven I/O,

epoll

)
By default, the course is oriented towards Linux, but the Linux-specific material is clearly delineated. The course is thus also useful to attendees working on other UNIX systems such as FreeBSD, Solaris, HP-UX, and AIX.
For further details, look here.
Linux/UNIX network programming
The Linux/UNIX network programming course covers network programming using the sockets API on Linux and UNIX systems. The content of the course is based on the network programming chapters of The Linux Programming Interface, but adds a significant amount of supplementary material.
This two-day course covers the following topics:
Overview of relevant background pieces of the Linux/UNIX API (including signals, procress creation, and program execution)
Sockets overview
Programming with UNIX domain sockets
TCP/IP overview; UDP and TCP
Programming with Internet domain sockets
Approaches to server design
Advanced sockets API topics
TCP in more detail (TCP segments, TCP state machine, 3-way handshake)
Socket options
Monitoring and troubleshooting:

netstat

and

tcpdump

Alternative I/O models (

poll()

,

select()

, signal-driven I/O,

epoll

)
Daemons
For further details, look here.
Programming with POSIX threads
This one-day course covers the key features of programming with POSIX threads, including the following topics:
Thread creation and termination
Joining and detaching threads
Thread attributes
Synchronization: mutexes and condition variables
Thread-specific data and thread-local storage
Thread cancellation
Synchronization: read-write locks and barriers
For further details, look here.
About the trainer
The trainer, Michael Kerrisk, has used and programmed UNIX systems since 1987, and began running UNIX system programming courses in 1989. He is the author of The Linux Programming Interface (No Starch Press, 2010), a 1500-page book that is widely acclaimed as the definitive guide to Linux system programming. Since 2004, he has maintained (and is also the largest contributor to) the Linux man-pages project, which provides the Linux and C library API documentation that is used by thousands of system programmers on a daily basis. Michael is actively involved in Linux development, especially in the documentation, testing, review, and design of new Linux APIs.
Contact
For inquiries about courses, you can contact us in the following ways:
Email:

training@man7.org

Phone: +49 (89) 2155 2990 (German landline)